Welcome!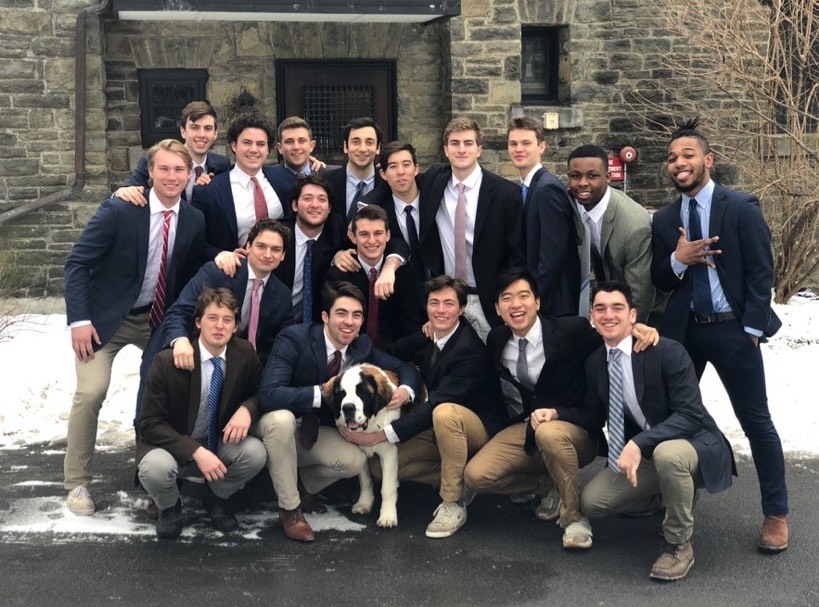 The Alpha Phi Chapter of Sigma Chi resides in the elegant Greystone Manor in Cayuga Heights. We pride ourselves on the strength of our brotherhood. Although brothers may have extraordinary temperaments, talents, and convictions, they are able to bond on a level much deeper than friendship.
Just as each brother becomes a part of Sigma Chi, Sigma Chi becomes a part of him. Sigma Chi bestows upon brothers a sense comfort as though you were spending time with family and friends who you have grown close to throughout your entire life. We open our arms to unique individuals who want to become a part of something much more meaningful and larger than a close group of friends. After all, the Alpha Phi Chapter of Sigma Chi is more than just a house; it is our home.
The rush process goes both ways — not only do we become familiar with new students, but these students see what Sigma Chi is all about. A brother in the Alpha Phi chapter receives many benefits including a great group of friends on campus. They build relationships, an extended network of alumni, an exquisite place to live, and much more. Rush is a mutually beneficial process that allows the house to continue flourishing, while providing new brothers with exciting opportunities on campus and beyond.