Our alumni are strong supporters of our undergraduates
The Sigma Chi Alumni Association Scholarship Fund provides scholarships to brothers living in the house selected by the alumni association. As one recent recipient of a scholarship award wrote, "Thank you for the financial support you have provided me during my senior year at this wonderful school. Without this scholarship, I would have a much more difficult time paying off my student loans after graduation. The Sigma Chi Scholarship has had an enormous impact on me, and I hope someday I will be able to contribute to the fund."
Here are the five scholarship currently available to Sigma Chi undergraduates at Cornell.
Greystone Foundation Scholarship – Kurt Erlbeck '87; Robert W. Richardson '94
Harry Anderson Nash Scholarship
Gordon Whiting Scholarship
Sigma Chi of Cornell Alumni fund
Bell Chapter Scholarship
Gifts to these funds are made through Cornell University and allocated to the Sigma Chi Alumni Scholarship Fund, #020222. These gifts are tax-deductible and also receive Cornell gift credit. To make a gift to the fund, visit Cornell's secure giving page.
---
Here is a story about our latest scholarship fund. It was created to honor our chef and very good friend over twenty six years at Greystone. (Reprinted with permission from a recent article by Linda Copman on the Cornell Alumnni website.)
---
Harry A. Nash Scholarship honors "our friend, our second dad, and our brother"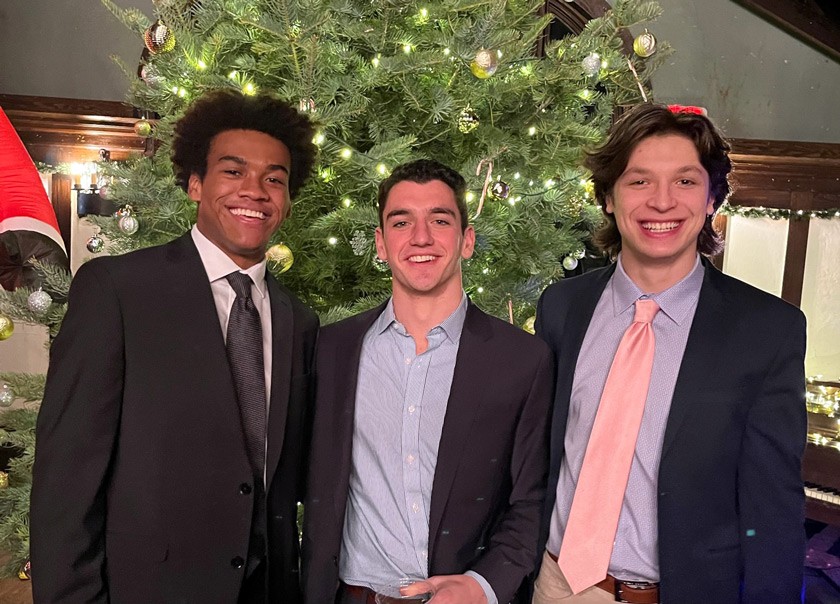 More than 125 Sigma Chi fraternity members recently joined forces to raise over $180K to endow a scholarship in memory of Harry A. Nash, who died last spring. Harry worked as a cook at Greystone, the Sigma Chi fraternity house at Cornell, from 1960 to 1986.
According to John Foote '74, president of the Sigma Chi Alumni Association, "Harry was the guy who always knew your name, the guy who you wanted to introduce your girlfriend to, the guy who taught us how to play poker and taught us how to grow up, the guy who was our friend, our second dad, and our brother."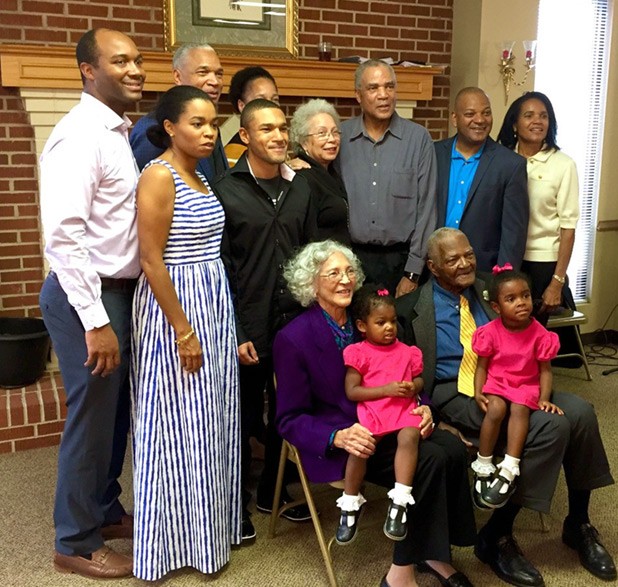 The alumni association asked the Nash family how they could honor Harry's memory. After consulting with Harry's daughter, Annette Nash Govan '75, the chapter created the Harry A. Nash Scholarship, to be awarded annually to a Sigma Chi student with financial need who embodies Harry's values of service to his community.
Jaden Queen '24, first recipient of the scholarship, says, "Harry's legacy of friendship, mentorship, and service has impacted the lives of so many brothers who lived at Greystone. I will strive to continue this legacy."
---
By Linda Copman – January 10, 2022 – Cornell Alumni News
Additional source: Greenville News | Fraternity chef honored